MARBLE FLOOR POLISHING SYDNEY
We're Sydney's Marble Polishing Experts
Rejuvenation Solutions is distinguished as Sydney's leading marble polishing specialists. We have over 30 years experience in providing excellent marble services to residential, commercial and private sectors in Sydney.
With Rejuvenation Solutions,  marble floor polishing is made easy! With our proven techniques and strategies, you can be sure that your marble will look brand new all over again. To bring back that shine, reflective and lavish look of your floor, we recommend polishing it.
Rejuvenation Solutions' marble polishing services is done using state of the art machinery, diamond abrasives and buffing compounds. Depending on the type of finish you would like to achieve for your marble, we can polish your floor from 50 grit (dull matte finish) all the way up to 10,000 grit (high gloss mirror finish) – as experts on what we do, and we guarantee that we can achieve our customers' requirements without any hassle.
Our marble floor polishing is all about bringing back the natural shine, texture and appearance of your marble floors – and as experts on what we do, we guarantee that our team can deliver the best results at agreed time and budget. Just as our company name (Rejuvenation Solutions) suggests, we know how to bring rejuvenation to your home, business and private properties. Breathing new life into your marble pieces, we will make your marble surfaces look like new. We strive to give our customers only the best stone services in the industry, which is why we use marble polishing Klindex solutions for their ability to provide a superior shine and thorough clean without damaging the marble.
If you want to learn more about marble, check out our other articles:
1. How Much Does Marble Cost
2. How to Choose the Best Marble Restorer
3. What Are the Pros and Cons of Marble Restoration?
Benefits of Marble Floor Polishing
The marble floor polishing improves the density or compression of the concrete floor. It increases the capacity of marble floor to resist impacts and abrasions caused by daily rigors at home.
Marble polishing minimizes the penetration of water, oil or milk spill and other numerous substances to the floor surfaces. As a result, your marble floor will require less maintenance which means, you can save a bit of cash that you can later use on other home improvement projects.
Keep your Marble Floor looking Clean & Shiny
Regular polishing will keep your marble floor looking clean, shiny and luxurious. Clean floors are not only relaxing but also pleasing to the eyes. If you're the kind who likes to invite people to come around your place, regular marble floor polishing is ideally suited for your needs.
Marble is an investment you'd like to preserve. Regular marble floor polishing will not only keep the beauty of your home but as well as its value. By regularly polishing your marble, you can ensure the longest lifetime out of these surfaces—effectively saving you money in the long run.
Polishing your marble floor on a regular basis keeps it safe and clean for kids around the house. Polished marble floor also enhances the brightness of your home, letting you easily notice tiny things that fall down your floor thus keeping the kids or anyone around the house away from harmful elements.
Keep your home looking great
And ultimately to make your home looking great! The goal of our marble polishing services is to help you get the longest lifetime out of your marble floors, keeping your home looking incredible at all times, and provide you with the best service inline with Australian standards of living.
Get Started Today
At Rejuvenation Solutions, we value the well-being of your home as if it were our own. If you hire us to clean, polish or restore your marble at home, business or private property in Sydney, we will make sure to make your marble look like brand new again. Call today for a free quote valued at $195 today, and take the first step towards keeping your marble looking beautiful and lasting all throughout the coming years.
Click here to learn more about our available stone services in Sydney.
What makes us different?
For your ultimate peace of mind, our skills and abilities are backed by certifications from Klindex Australia and ITI Interactive Training International.
At Rejuvenation Solutions, we strive to do our very best in everything we do. That's why we go above and beyond in everything we do, bringing our client 100% satisfaction.
We know you have choices when it comes to your marble polishing in Sydney. That's why we do everything we can to make that choice easy for you—providing uncompromising value in our services. With our high-quality services that consistently exceed expectations, you'll be left with little doubt you're getting the best value around.
We offer free quotes to our clients within 24 hours—getting you quick answers to any questions you might have and efficiently providing you with all the information you need to decide the best choice of action for your home.
Connect with us
To view our recently finished marble polishing projects visit our gallery page here. We also post updates on our YouTube page, Click this link to see our videos.
We'd appreciate it if you connect with us. Please, visit our Facebook page and leave us a review if you have used our services. If you are ready to hire us for your next marble polishing project in Sydney, please request a quote by clicking here.
FREE Stone Restoration Consultation
(Valued at $195)
Rejuvenation Solutions is one of only few Australian companies Certified in all 5:
Aqua-mix Drytreat Actichem Lithofin Miracle Sealant
Rejuvenation Solutions is one of only few Australian companies Certified in all 5:
Aqua-mix
Drytreat
Actichem
Lithofin
Miracle Sealant
Certified
Certified stone restoration specialists though the two largest organisations ITI and Klindex Australia
Quality
100% Customer Satisfaction Guaranteed! No fuss. No gimmick.
Experience
More than 35 years' experience in providing rejuvenation services all throughout Sydney, Central Coast and Newcastle Australia.
Service
We proudly accommodate a wide-range of clientele in Sydney all throughout the central coast.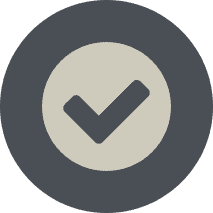 Guarantee
We guarantee that we only use high-quality products, delivering excellent results - first time, every time.
Free
We are proud to offer FREE quotes for all our clients throughout Sydney, The Central Coast & Newcastle.