MARBLE RESTORATION SYDNEY
We're Sydney's Marble Restoration Specialists
Rejuvenation solutions is renowned as Sydney's leading stone restoration experts with over three decades experience in the industry.
Marble is expensive, and it's considered as one of the excellent investments anyone could ever have. Despite the fact that marble is durable, long-lasting and resilient, it still requires a bit of maintenance especially if is damaged or has scratches, watermarks, and etches.
Restoring your marble floor, or tiles in Sydney is not that hard at all, considering the numbers of stone restoration companies that are competing with each other. However, how do you know you are hiring the right people to take care of your properties without even worsening the damage? As experts on marble restoration and stone services in Sydney, we recommend hiring specialists that are renowned for their legendary achievements in stone restoration industry – and that's where we come in!
If you want to learn more about marble, check out our other articles:
1. How Much Does Marble Cost
2. How to Choose the Best Marble Restorer
3. What Are the Pros and Cons of Marble Restoration?
Characteristics of Marble Stone
It is a luxurious stone, which can be used for many types of surfaces such as: flooring, walls, tables, desks, fireplaces, cladding, paving, bathrooms, laundry and kitchens.
Is quite porous and therefore, prone to absorbing moisture and liquids.
It is also disposed to etching/scratches, scuff marks, efflorescence and discoloration.
Marble will also engross stains such as red wine and fruits and due to the acid in these products, it is hard to remove this stains yourself.
At Rejuvenation Solutions, we understand how important the money, time and effort you invested in your properties – that's why we do everything in our power to help you preserve its beauty and value. Everything we do is backed by our certifications from the two largest organisations—Klindex Australia and ITI—as well as with our more than 30 years of experience in the industry. Needless to say, we know what we're doing. It's no wonder we're the leading and highly trusted local company for stone restoration in Sydney.
Our Marble Restoration Services In Sydney
There are a number of ways your surfaces can be worked on, depending on your issue and Rejuvenation Solutions is certified and qualified on implementing different types of marble services including, cleaning, polishing, restoring (grinding) protecting and sealing.
Our team is one of the very few licence Miracle applicators in Australia and we perform most of our work using their products. Our set up has enabled us to work within high-rise buildings, commercial and residential buildings, shopping centres, luxury super yachts and all exterior surroundings in Sydney and all throughout Central Coast.
Visit this page to learn more about our stone services. You can also view our recent projects by viewing our gallery page here.
Key Benefits of Hiring Marble Restoration Specialists
AssuranceHiring specialists that have proven their expertise in providing stone services will not only help improve the beauty of your home but will preserve the value of your investment – your marble! Anybody can clean any types of stone, but if you want to retain the beauty and value of your floors, and tiles, you will require specialists, like Rejuvenation Solutions! We are distinguished as the leading stone cleaning experts in Sydney and recognised by Australia's largest cleaning magazine (In Clean) for having such a fantastic service with 100% customer satisfaction.
ProtectionMarble is made up of calcium bicarbonate, and it requires the use of suitable cleaning supplies and cleaning machines. While most marble blemishes can be easily removed, certain types of stains are difficult to deal with. Grout and rust stains, for instance, are often absorbed deep into the pores of marble, making them almost impossible to remove. These types of stains require special cleaning techniques which can be performed only by certified professionals – like Rejuvenation Solutions. If you're on the lookout for restoration experts in Sydney who can make your marble look like brand new again, then contact us now!
Professionally CleanedRemoving etch marks from your floor, or tiles is something that needs to be done by professionals. Etch marks occurs typically in marble, because it's made up of soft stone and calcium bicarbonate. When the marble elements dissolve or come in contact with acidic components or salty products such as harsh household cleaning agents, etc. marks start to occur, and it expands over time. To get rid of etch marks you require experts team to clean, polish and restore your marble.
EaseRestoration specialists save you time and effort. Stop doing it on your own! Hire experts who will give you peace of mind knowing they are implementing the correct techniques and processes to ensure your marble floor will restore to its original look – thus you can preserve its value and beauty.
ExcellenceWhen cleaning is done incorrectly, it will even cost you lots of money paying for fixes later on. If you after excellent results, save money, time and effort, we recommend hiring specialists. If you're looking for the highly trusted and reliable marble restoration experts in Sydney, contact us today!
Our team are referred and trusted by some of the most popular companies in Australia including, Telstra, Reserve Bank of Australia, Oil Search and so many more.
FREE Stone Restoration Consultation
(Valued at $195)
Rejuvenation Solutions is one of only few Australian companies Certified in all 5:
Aqua-mix Drytreat Actichem Lithofin Miracle Sealant
Rejuvenation Solutions is one of only few Australian companies Certified in all 5:
Aqua-mix
Drytreat
Actichem
Lithofin
Miracle Sealant
Certified
Certified stone restoration specialists though the two largest organisations ITI and Klindex Australia
Quality
100% Customer Satisfaction Guaranteed! No fuss. No gimmick.
Experience
More than 35 years' experience in providing rejuvenation services all throughout Sydney, Central Coast and Newcastle Australia.
Service
We proudly accommodate a wide-range of clientele in Sydney all throughout the central coast.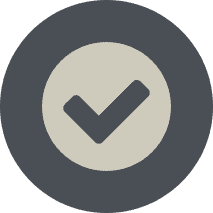 Guarantee
We guarantee that we only use high-quality products, delivering excellent results - first time, every time.
Free
We are proud to offer FREE quotes for all our clients throughout Sydney, The Central Coast & Newcastle.