NATURAL STONE RESTORATION SYDNEY
We're Sydney's Natural Stone Restoration Specialists
Rejuvenation Solutions are renowned as Sydney's restoration specialists for natural stone. Our expert's team can clean, seal, restore, polish, protect and maintain limestone, marble, sandstone, granite, terrazzo, travertine, slate, paving and all types of natural stone floor, tile, ceramic and vitrified surfaces in Sydney and the central coast.
We have the knowledge and expertise in providing natural stone cleaning services for both outdoor and indoor surfaces. So no matter what type of stone floors you have, we guarantee that we can restore it to its original appearance. Most of our clients are from residential, commercial and even from industrial sectors. If you need full stone restoration done for your home, business or private property, let us know, and we will help you. If you need a bit of advice on how to restore your stone floor to its natural beauty, we can also help.
Natural Stone Restoration Video Footage
Our floor cleaning solutions, polishing products and repair techniques – are implemented with safety precautions. We follow a specific process to ensure everything is safe and protected. If our customers are not happy, we are not going to leave the work scene! We are keenly aware of the need to protect and preserve our heritage and care for the environment as well as the marble, granite or natural stone surface we treat.
We understand that each stone is different and unique. We guarantee that your stone surface is thoughtfully matched to the stone cleaning solutions we use as well as with the floor polishing process we apply. During the stone cleaning and polishing process, we make sure that other surroundings and surfaces are protected. We leave nothing behind except your newly polished and beautiful stonework.
Connect with us by liking our Facebook page and please leave us a review if you have used our services. To view our recent videos, please visit our YouTube page.
Read our post about 5 tips for restoring your stone floor
FREE Stone Restoration Consultation
(Valued at $195)
Rejuvenation Solutions is one of only few Australian companies Certified in all 5:
Aqua-mix Drytreat Actichem Lithofin Miracle Sealant
Rejuvenation Solutions is one of only few Australian companies Certified in all 5:
Aqua-mix
Drytreat
Actichem
Lithofin
Miracle Sealant
Certified
Certified stone restoration specialists though the two largest organisations ITI and Klindex Australia
Quality
100% Customer Satisfaction Guaranteed! No fuss. No gimmick.
Experience
More than 35 years' experience in providing rejuvenation services all throughout Sydney, Central Coast and Newcastle Australia.
Service
We proudly accommodate a wide-range of clientele in Sydney all throughout the central coast.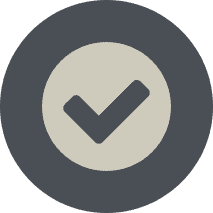 Guarantee
We guarantee that we only use high-quality products, delivering excellent results - first time, every time.
Free
We are proud to offer FREE quotes for all our clients throughout Sydney, The Central Coast & Newcastle.