TRAVERTINE RESTORATION SYDNEY
We're Sydney's Specialists in Travertine Restoration
Travertine is extremely popular as tiles used for floors, walls, back splashes or counter tops. Its makings and artistic standards make it a favoured option for both for interior and exterior designs. It is often chosen for paving patios, garden paths or even the surroundings for your pool. Its weathered and rustic look makes it a distinctive and preferred choice for creating that idealistic atmosphere in your home.
Travertine is an earthly sedimentary rock with crystalline-texture and is composed of calcite, which is form of a limestone deposited by hot mineral springs. It is formed by the falling of carbonate minerals and its porosity is due to the presence of organisms such as algae and other plants that have structures that are usually more complex than benthic algae. Its natural colour is white but travertine is also found in tan, creamy or rusty varieties. The red colour of travertine and its different intensity is due to the presence of iron carbonate.
Like all natural stones, travertine is quite porous and therefore, prone to absorbing moistures and liquids. Travertine is also susceptible to etching/scratches, scuffmarks, efflorescence, salt damage, mould, discolouration and erosion.
There are a number of ways your travertine surface can be worked on, depending on your issue and Rejuvenation Solutions is certified and qualified for fixing any of the above-mentioned problems.
We are skilled in cleaning, polishing, restoring (grinding) protecting and sealing your travertine surface.
Rejuvenation Solutions is one of the very few licences Miracle applicators in Australia and we perform most of our work using their products.
FREE Stone Restoration Consultation
(Valued at $195)
Rejuvenation Solutions is one of only few Australian companies Certified in all 5:
Aqua-mix Drytreat Actichem Lithofin Miracle Sealant
Rejuvenation Solutions is one of only few Australian companies Certified in all 5:
Aqua-mix
Drytreat
Actichem
Lithofin
Miracle Sealant
Certified
Certified stone restoration specialists though the two largest organisations ITI and Klindex Australia
Quality
100% Customer Satisfaction Guaranteed! No fuss. No gimmick.
Experience
More than 35 years' experience in providing rejuvenation services all throughout Sydney, Central Coast and Newcastle Australia.
Service
We proudly accommodate a wide-range of clientele in Sydney all throughout the central coast.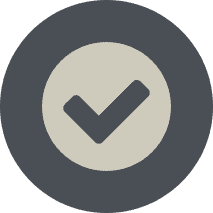 Guarantee
We guarantee that we only use high-quality products, delivering excellent results - first time, every time.
Free
We are proud to offer FREE quotes for all our clients throughout Sydney, The Central Coast & Newcastle.