Epoxy Grouting Experts You Can Rely On
Epoxy grout is the pinnacle of all grouts. Generally used in the past for more commercial based surfaces, it has started to become quite popular in residential surfaces. Epoxy grout is a more difficult product to use over your standard grout; the contents need to be mixed thoroughly to achieve the best results.
It needs to be applied a lot quicker than normal grout as it dries up in the a lot quicker, although it requires more work to apply. Residue needs to be removed within 20 minutes of application and excess will be repeatedly washed away with a cleaning solution.
There can be excess fumes during the process and all necessary precautions will be explained and utilized during the process. Overall there is a lot more work involved, however the benefits are worth it;
For more info about our tile & grout cleaning services in Sydney, click here. Discover the companies that refer our services here. In the fast-paced society, we feel so happy and thankful that our services were referred by largest companies in Sydney.
Not convinced yet? Read the testimonials from our happy customers here.
The benefits of Epoxy Grout include:
Does not stain

Protected against chemicals

Is a 100% non porous product

Last a life time

Can be used on floors and walls

Does not require sealing

Large range of colours to match tiles
Visit our gallery page to view more images of our recent projects in epoxy grouting. We also provide Stone restoration services – click this link for more info.
FREE Tile Cleaning Consultation
(Valued at $195)
Let's get connected!
If you'd like to connect with us, please like our Facebook page and leave us a review if you have used our services. To view our recent videos, please visit our YouTube page.
If you are ready to hire us, please request for a quote here.
Rejuvenation Solutions is one of only few Australian companies Certified in all 5:
Aqua-mix Drytreat Actichem Lithofin Miracle Sealant
Rejuvenation Solutions is one of only few Australian companies Certified in all 5:
Aqua-mix
Drytreat
Actichem
Lithofin
Miracle Sealant
Certified
Certified stone restoration specialists though the two largest organisations ITI and Klindex Australia
Quality
100% Customer Satisfaction Guaranteed! No fuss. No gimmick.
Experience
More than 35 years' experience in providing rejuvenation services all throughout Sydney, Central Coast and Newcastle Australia.
Service
We proudly accommodate a wide-range of clientele in Sydney all throughout the central coast.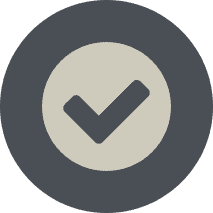 Guarantee
We guarantee that we only use high-quality products, delivering excellent results - first time, every time.
Free
We are proud to offer FREE quotes for all our clients throughout Sydney, The Central Coast & Newcastle.